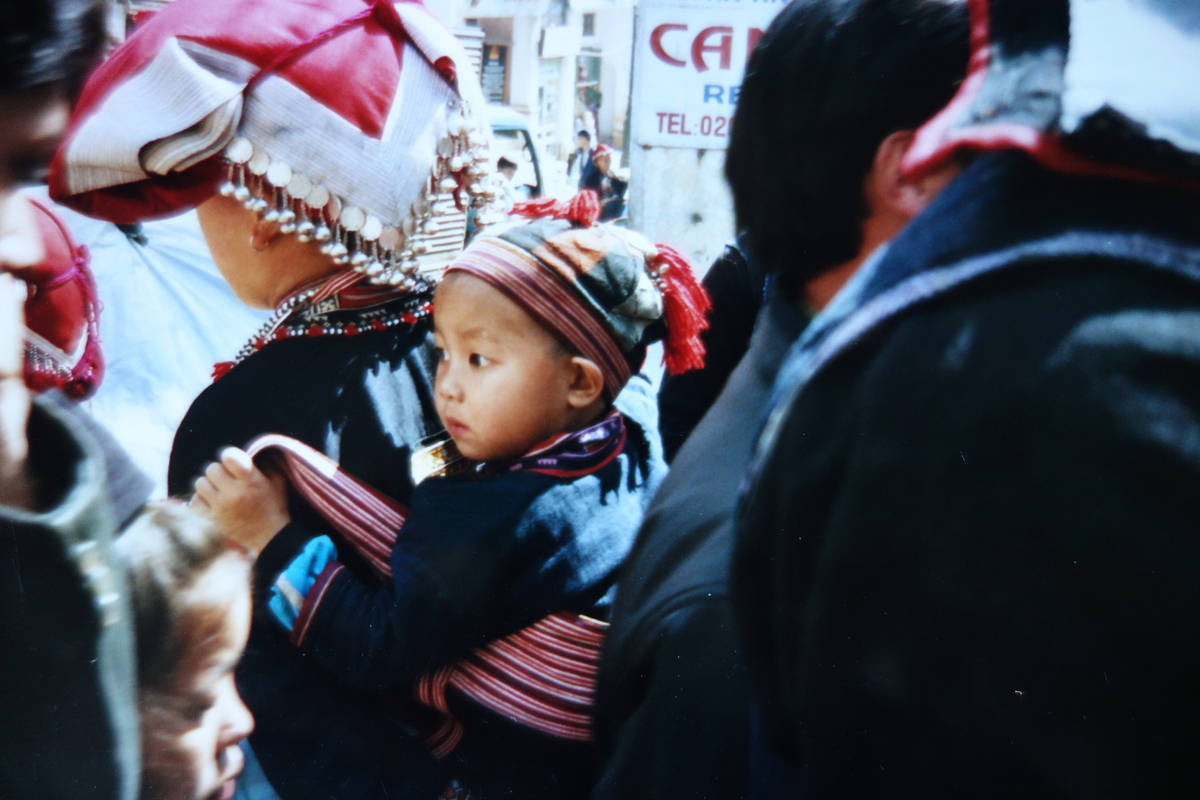 The past is the past, there's no going back. Not for the first time in this new existence called Fatherhood, I've had occasion to ponder that. Usually, it's the middle of the night. It helps, for me at least, to understand things that way, the past as water under the bridge, its return impossible and therefore not to be yearned for.
But it turns out that this mental model works better for farewelling the past than fully embracing the present and the future. That takes a little extra help from a friend. By way of a thank you to the friend who helps me with that, and on this appropriate date, here then are some photos from that past. Let's take it back almost to where it all began. Looking forward, too, may the Journeys, &c, continue. One day at a time.
After the jump: Our honeymoon, northern Vietnam, February 2004. Photographed with film (!)
(These photographs are digital images taken of hard copy film-based prints in our original photo album from the trip. Photo albums…remember those?)
In February 2004, freshly married, we flew via Hong Kong to Hanoi. Though we had travelled before, together, alone, and with others, this trip felt novel as possibly only a honeymoon can. Unlike days long past where the honeymoon might be a couple's first opportunity to spend any real time together, we had already been living together for two years. Still, this trip felt like the beginning of some kind of journey, as well as just a trip. And it was: a journey that took us to 40 countries together and now to parenthood.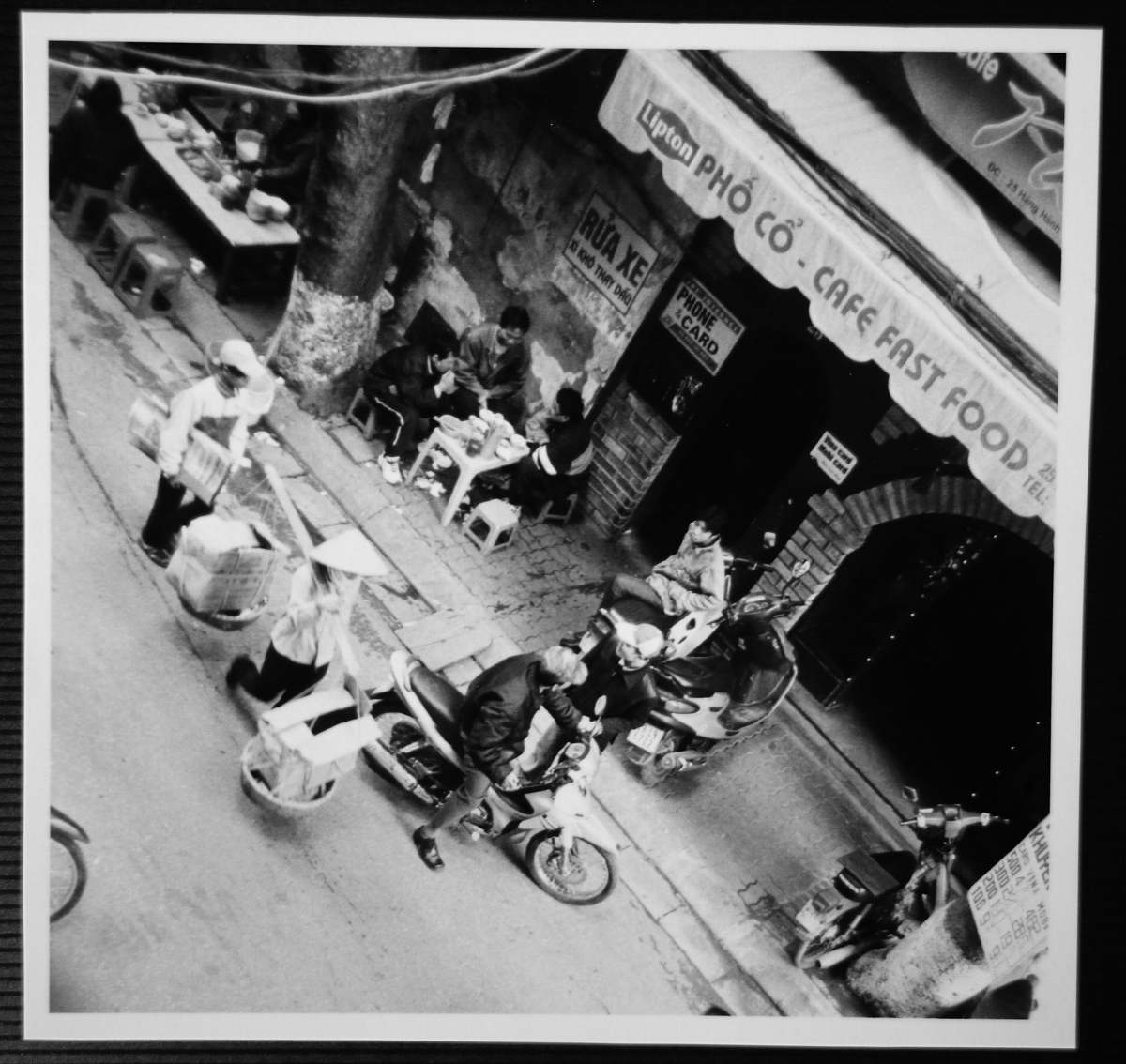 * see the end of the article
The first stop after Hong Kong was Hanoi, capital of Vietnam and capital of the former North Vietnam. Here we sought out the best pho at street stands, discovered coffee sweetened with condensed milk in atmospheric cafes, walked around Trúc Bạch lake where John McCain's Skyhawk crashed, and shopped for quirky Asian things for our new (rented) studio apartment. But riding around on scooters in Hanoi's chaotic traffic, while fun, was too much after a short while. We had really come to Vietnam for its northern mountains.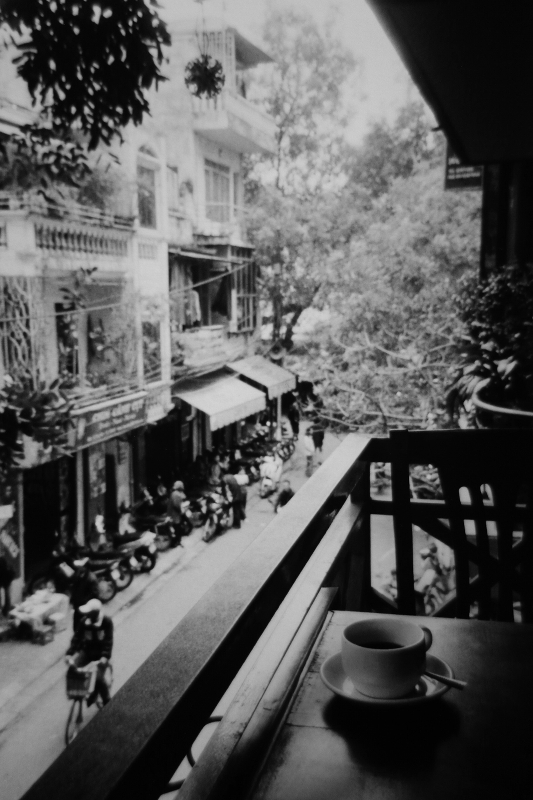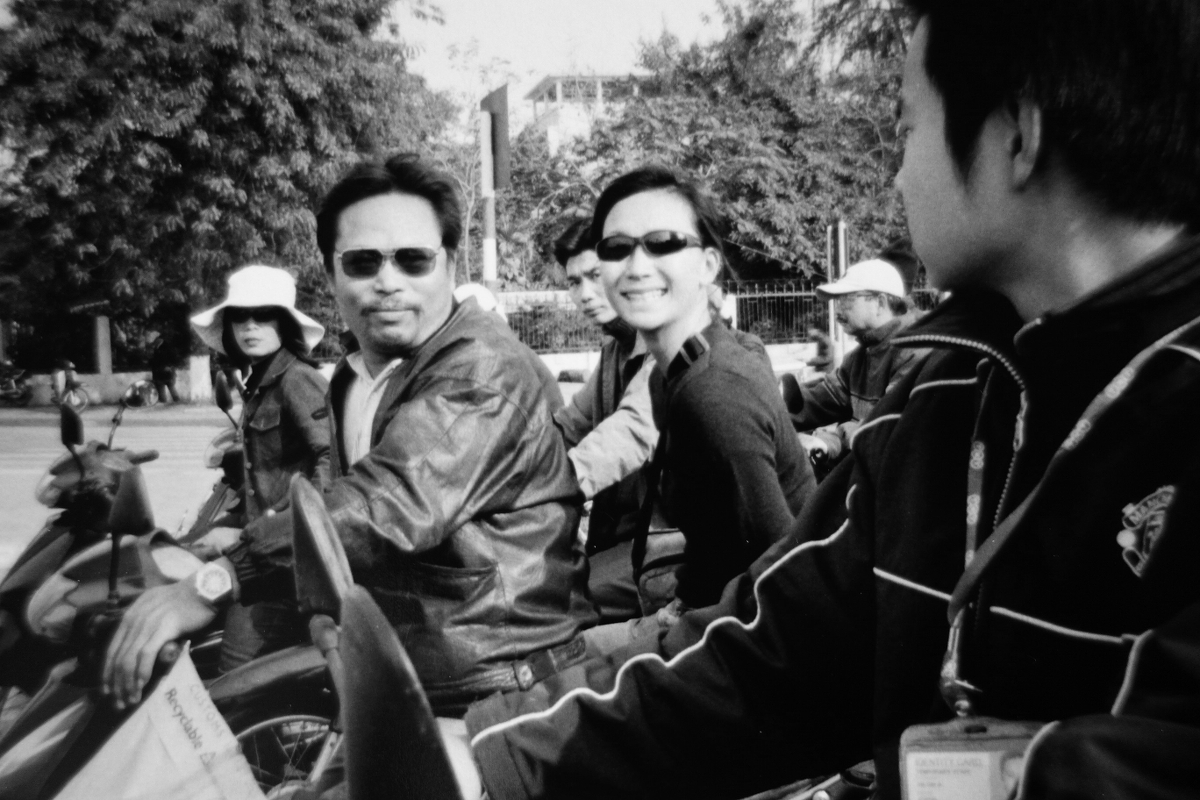 We took a sleeper train to Lào Cai at the Chinese border, then a bus to the highland township of Sapa. Looking down the road towards the border at Lào Cai, China seemed a foreboding place. Who knew that just two years later we would move to Beijing, and stay there to this very day? Sapa, or Sa Pa, is a small town, with something like 9,000 residents, many of whom live in smaller villages around the central settlement. Many belong to the diverse and long-standing ethnic minorities including Hmong, Dao (Yao), Giáy, Pho Lu, and Tay; many of the same ethnic groups who live on the other side of the boundary in China's Yunnan Province.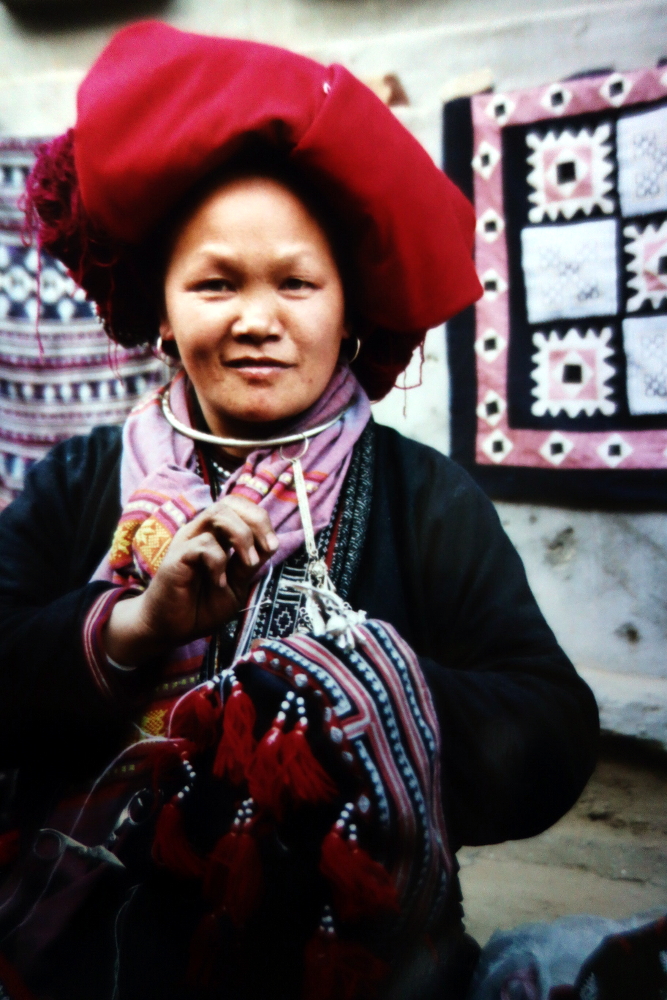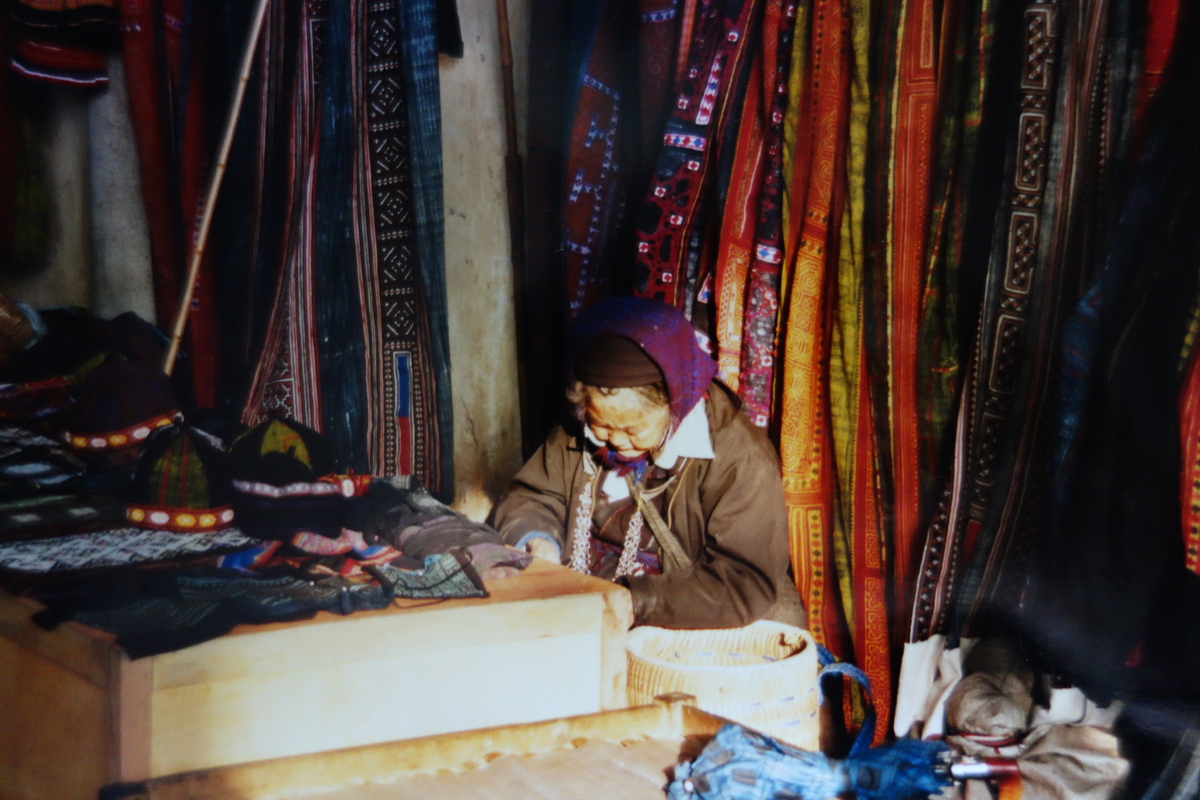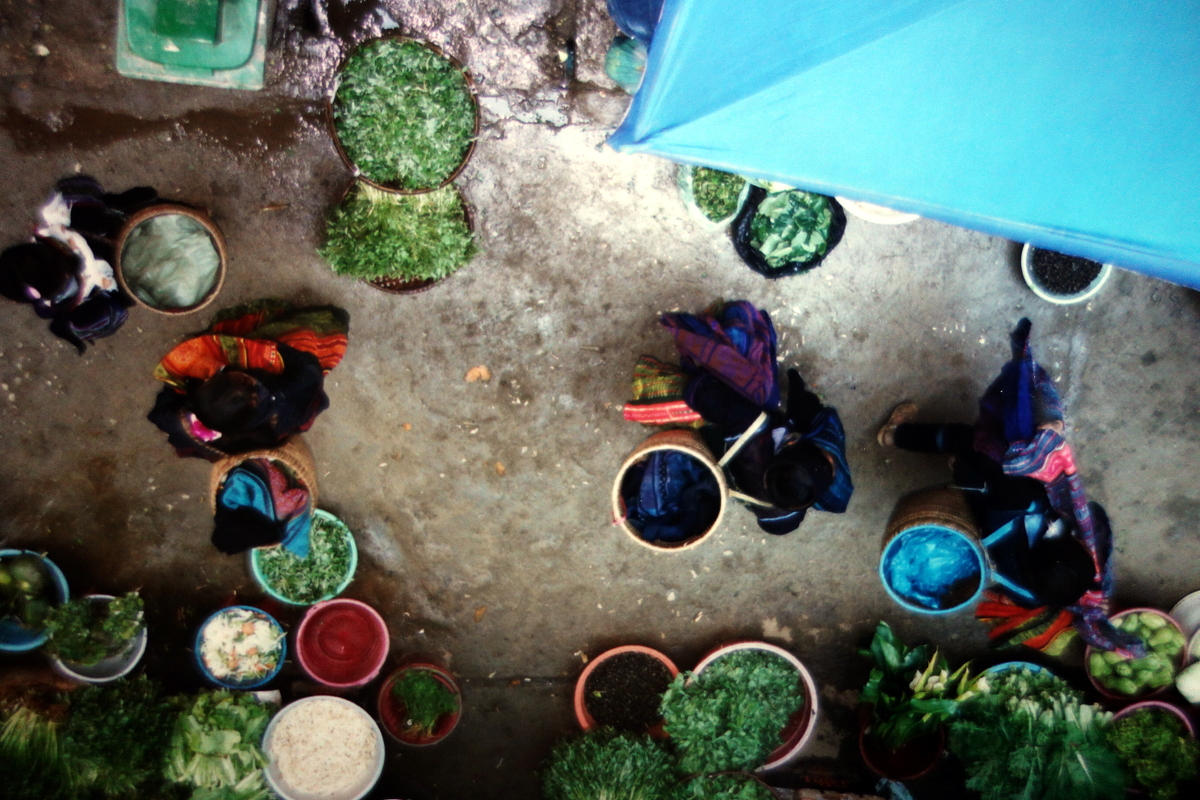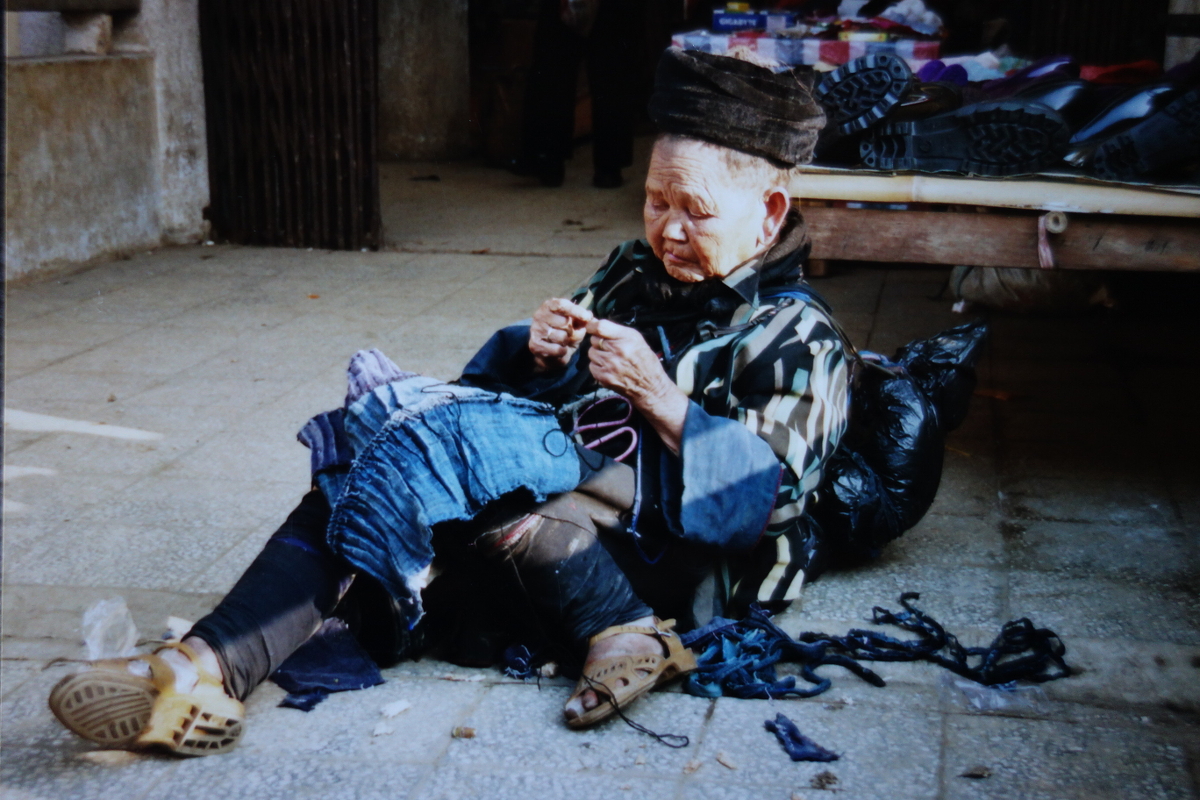 Here in Sapa we found fresh air, and although it was winter, lovely green hills and atmospheric rice terraces. Before long, we set out with a young local guide for a few days of trekking in the highlands.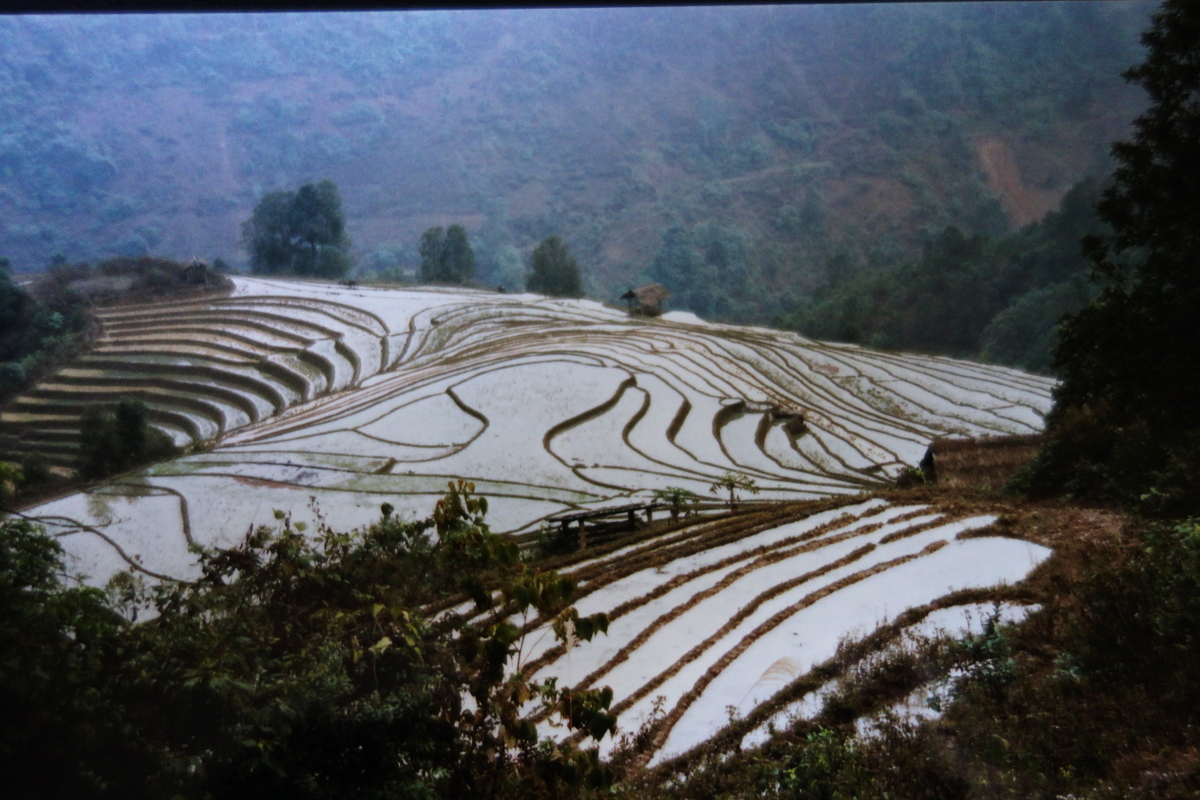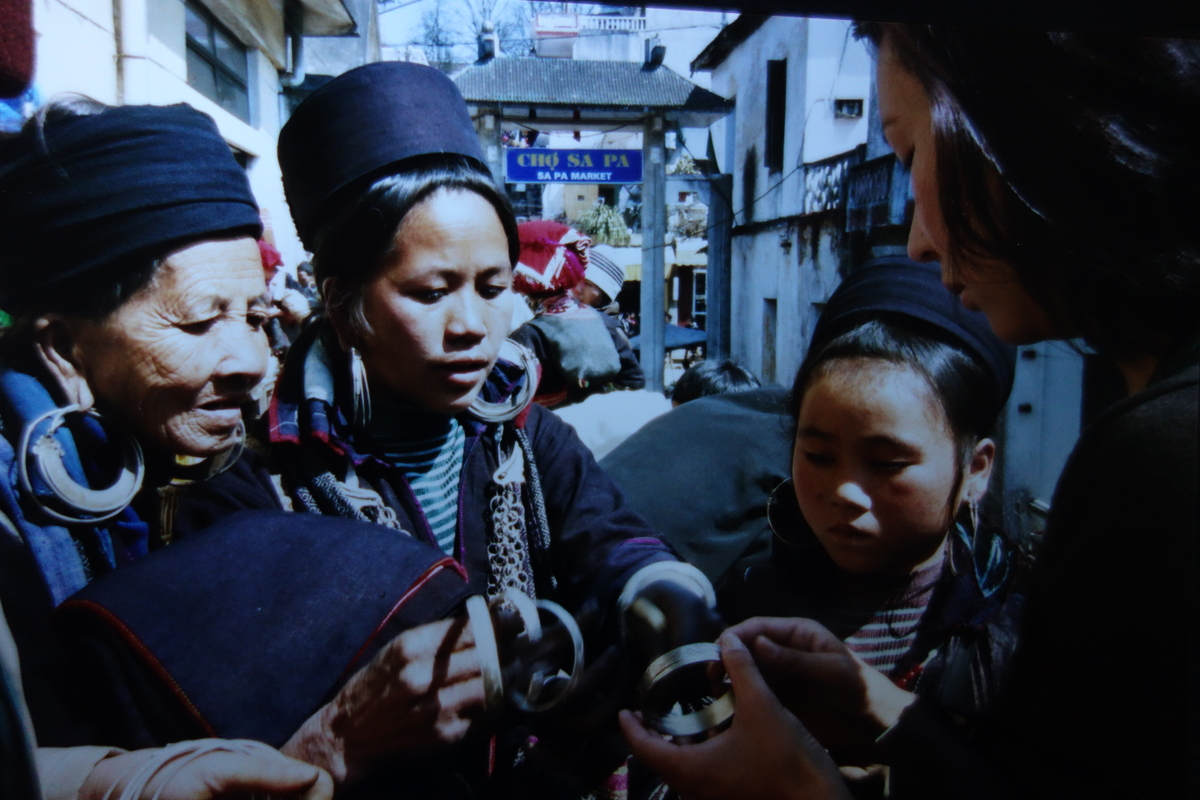 Bucolic countryside opened up to reveal tiny villages, connected by winding dirt paths, roamed by a few other trekkers, villagers, women who sold jewellery and lengths of cloth, and the inevitable gaggles of rural children.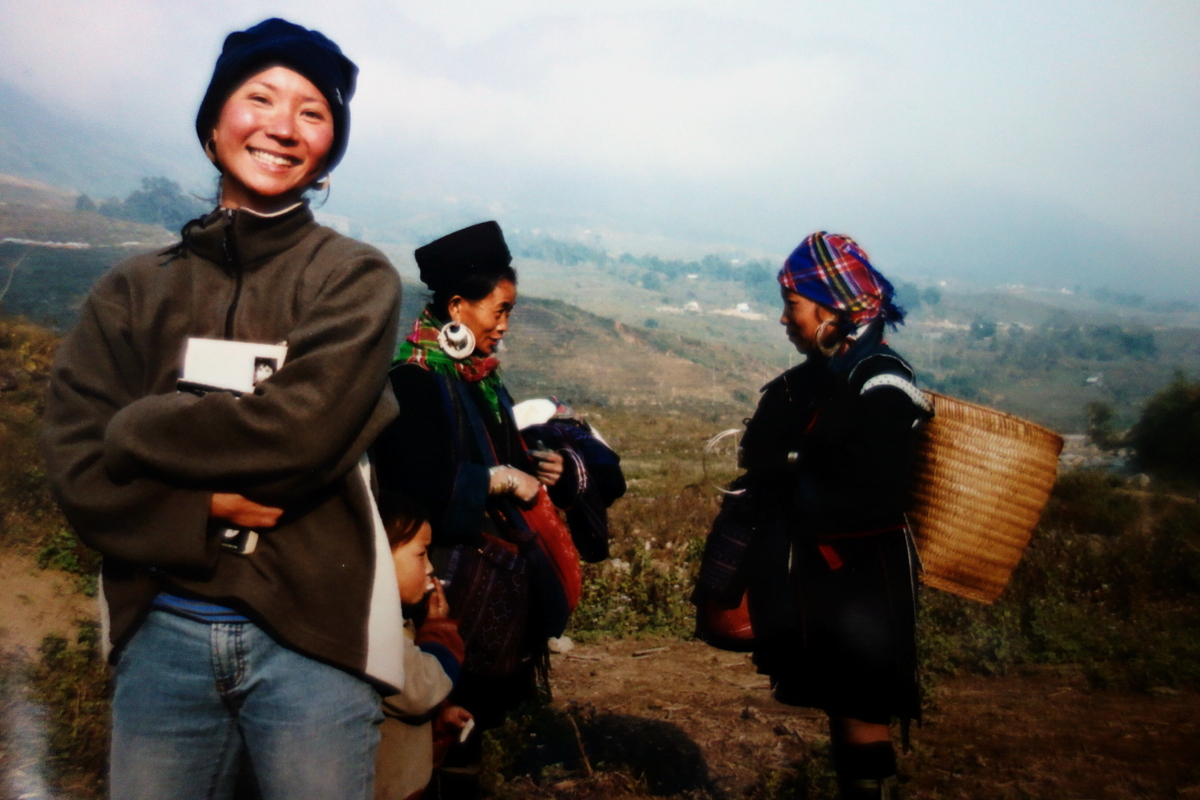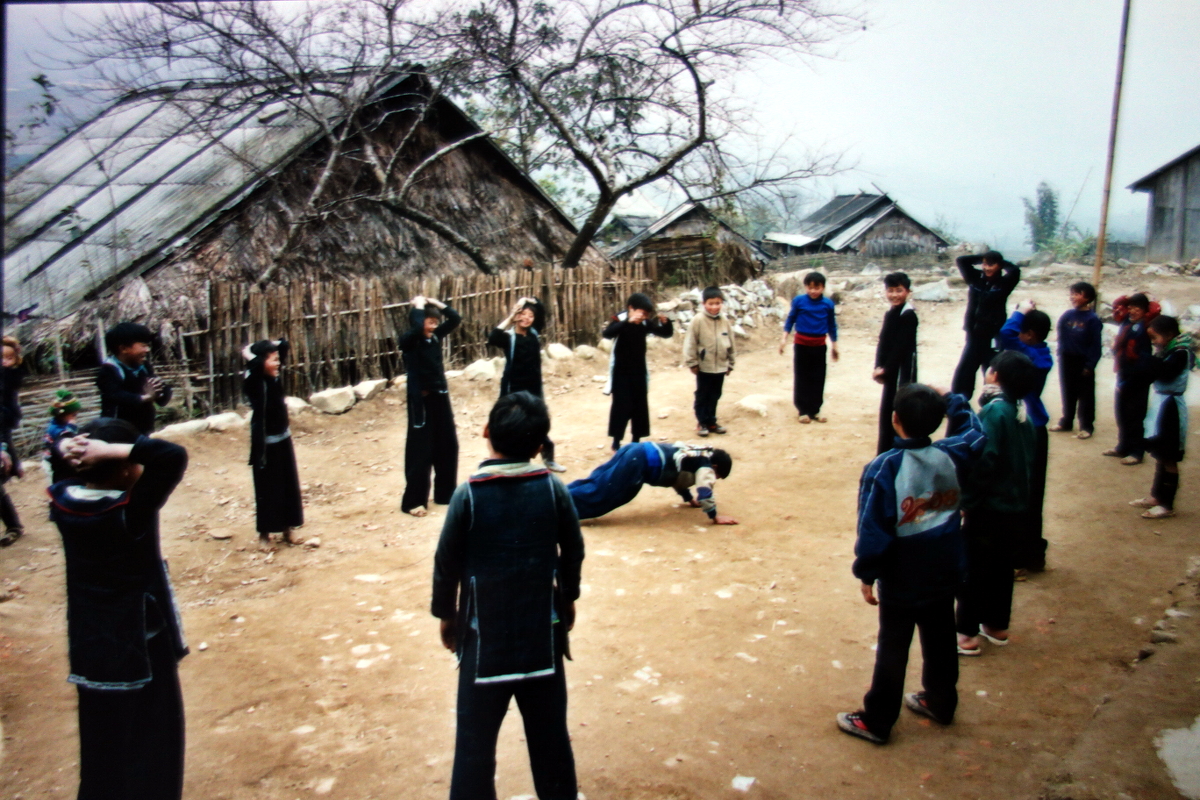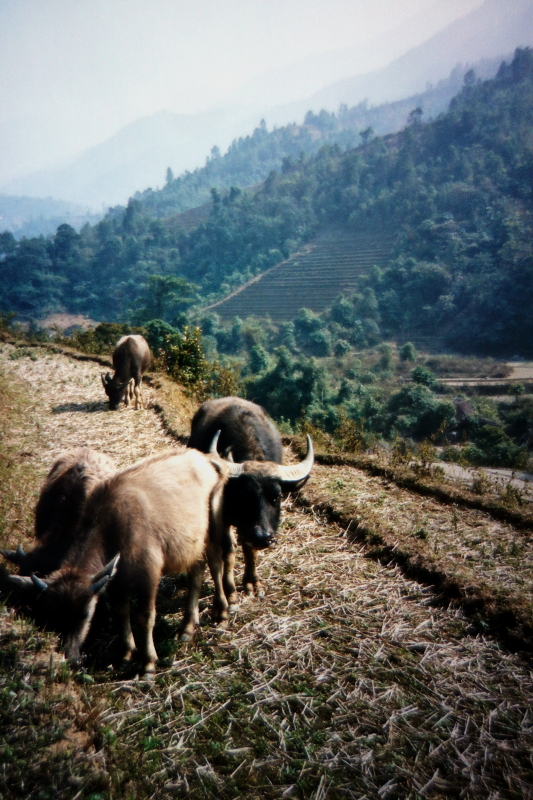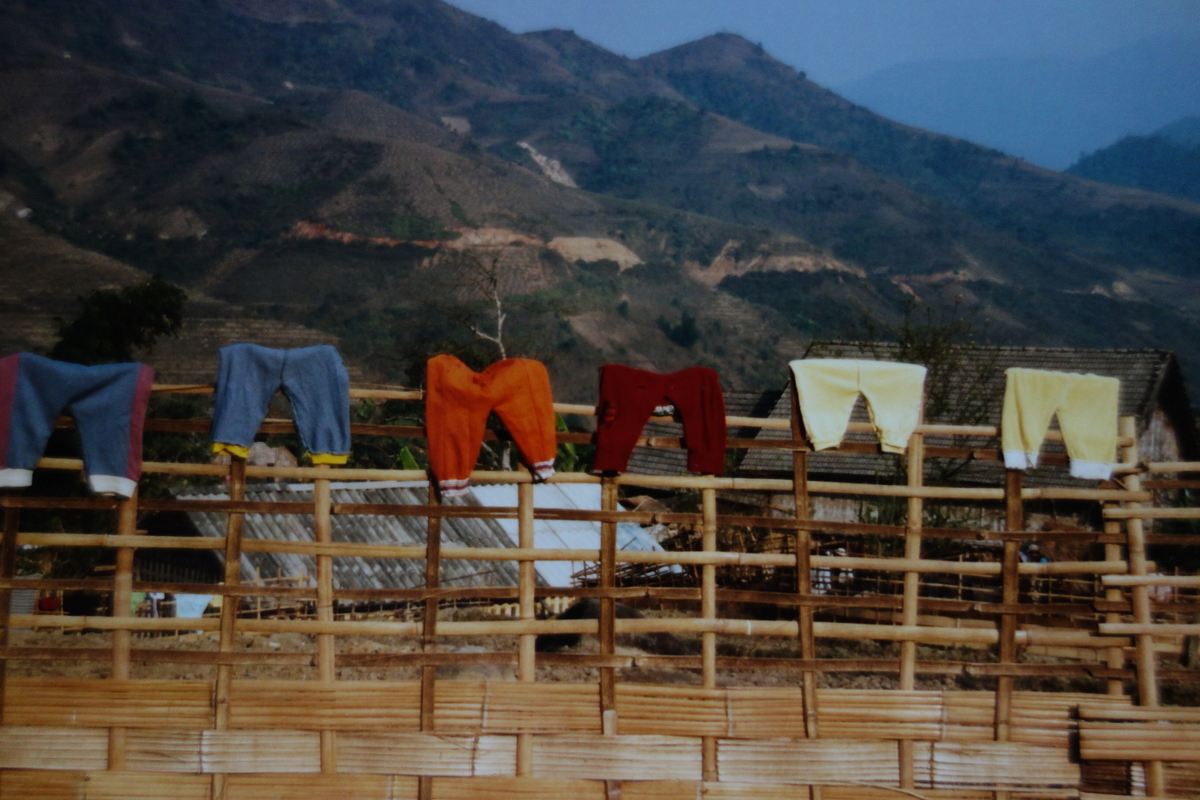 This was my first real experience of rural Asia, with its quiet flow of life. I liked it a lot. At one stop, we stayed with the woman pictured with Yon at the top of this post, sleeping in her "attic" beneath a grass roof and under heaped blankets. There we ate a duck, freshly slaughtered, and listened to the water flow through a remarkable network of bamboo irrigation pipes while staring at the stars above. Somehow, Yon and our host communicated all night; perhaps it was some broken Mandarin, or perhaps something else, the universal ability to sense a similar spirit.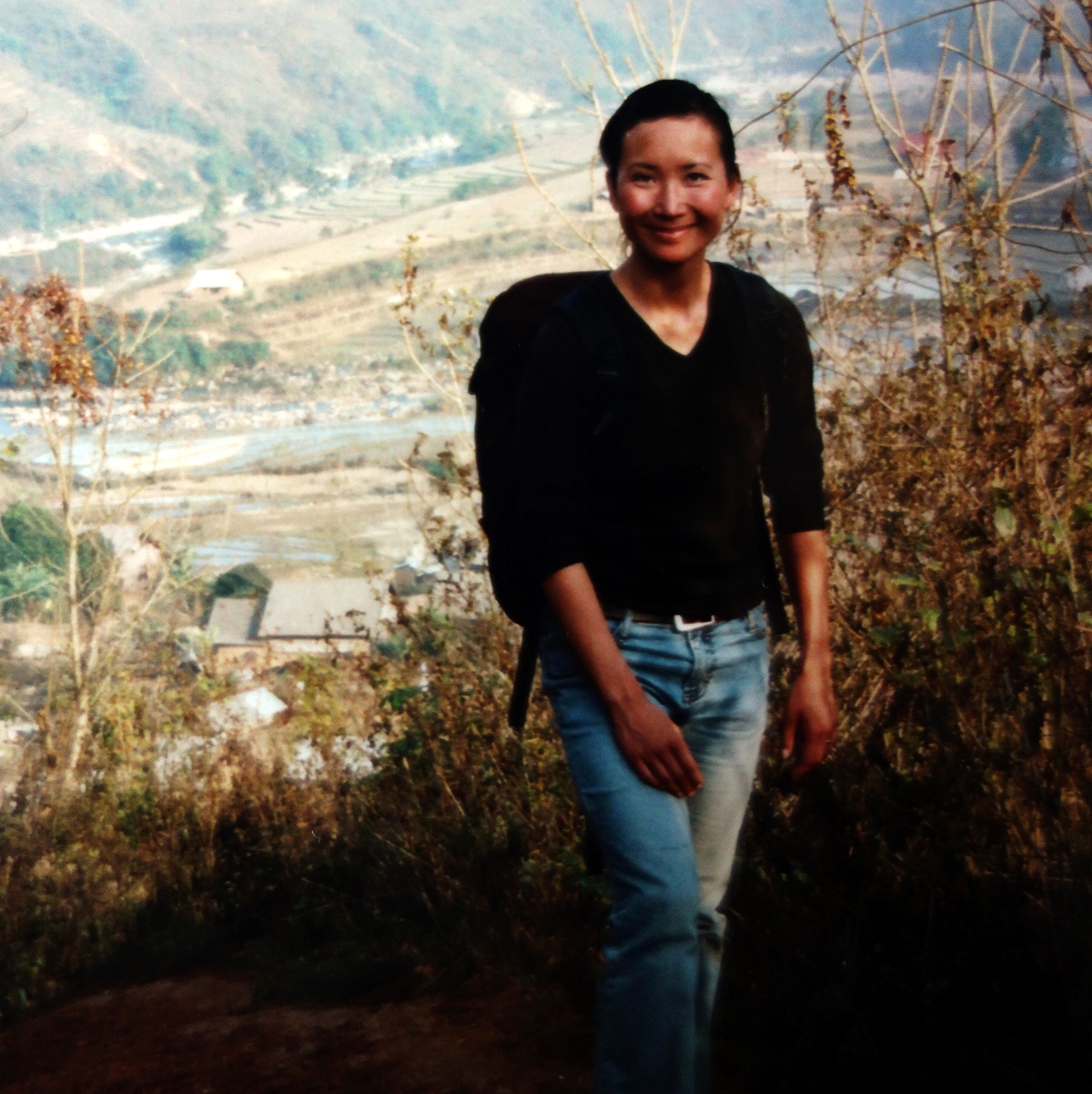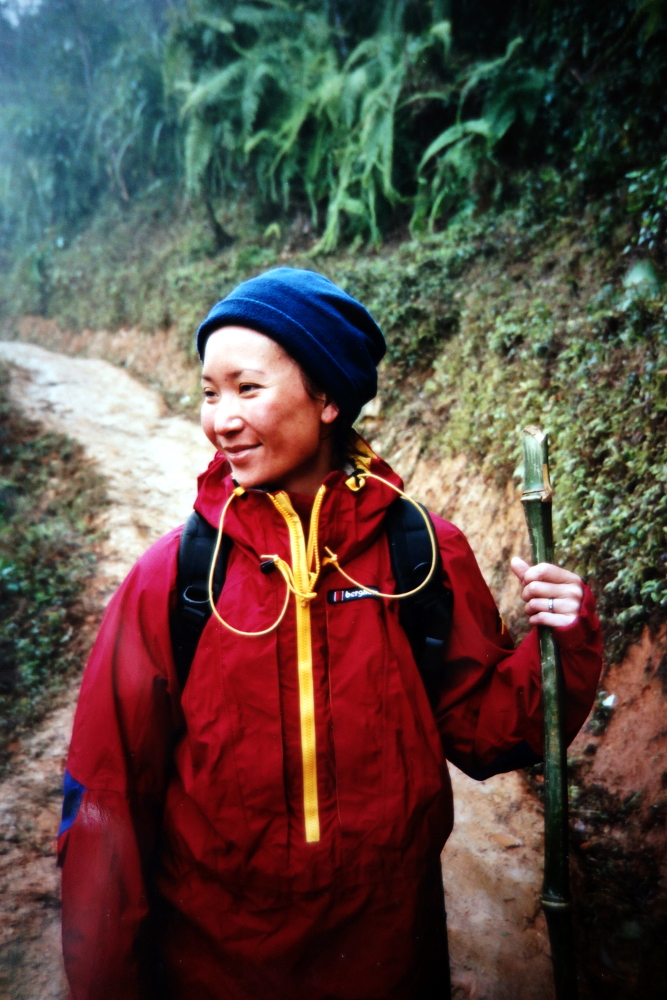 Before Sapa, we had taken a river ride to see some temples outside Hanoi. Though quite touristy, this was also fun. There, I took one of my favourite photos ever.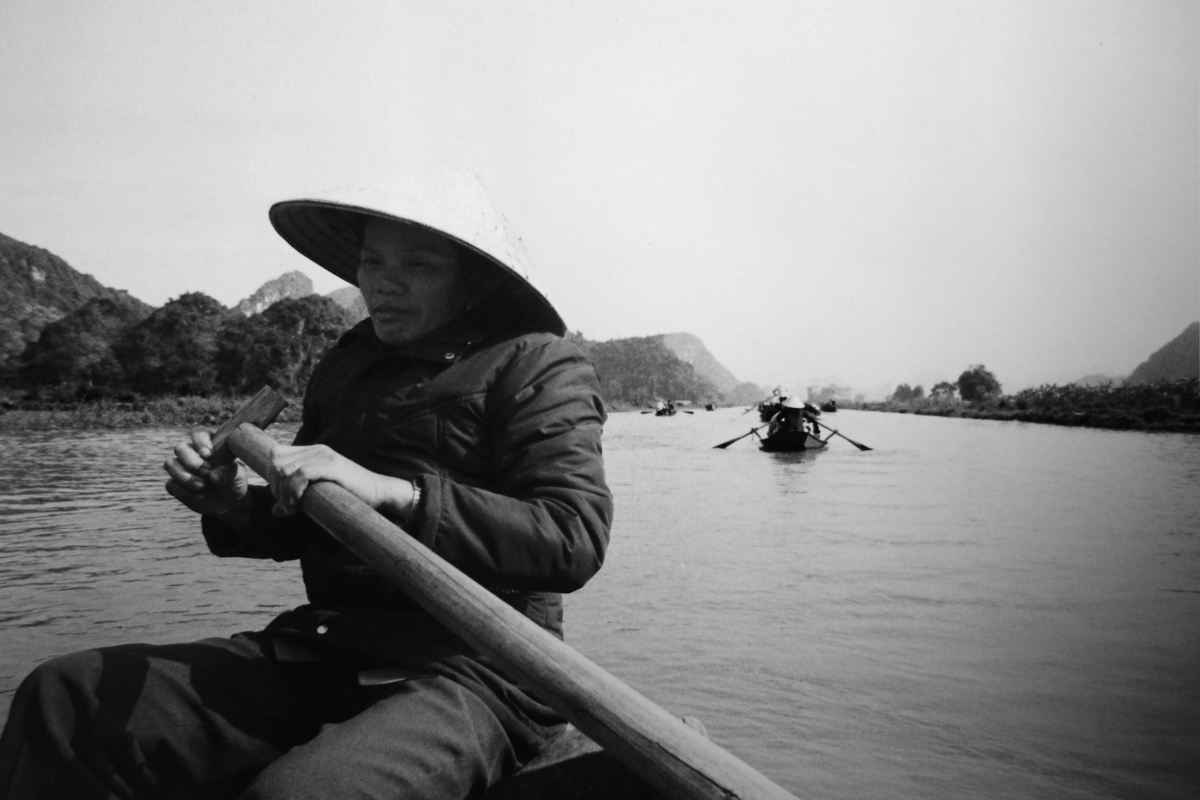 I also posed it up. Trying to appear handsome for my new wife…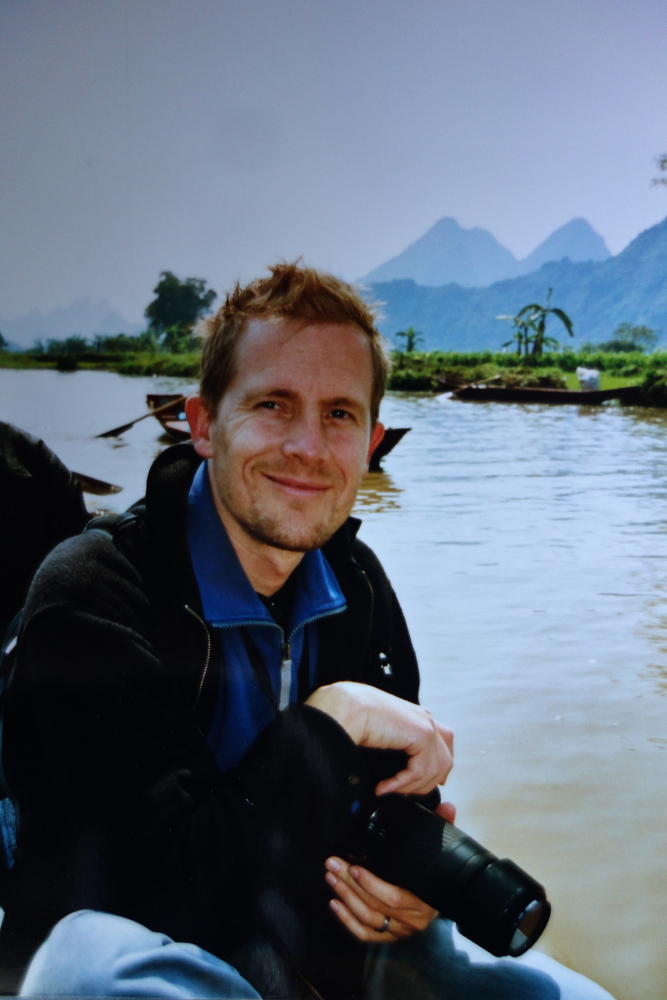 >>> <<<
*This little Olympus XA, which I still have, is a fantastic rugged little pocket camera. It has a great 35mm f2.8 lens, with aperture priority and a rangefinding focus system. Perfect for selfies, because you just set the focus range to 0.85m and wind your arm out as far as it goes.