There's only so many Chinese New Years you want to spend in Beijing. Cold, fireworks so incessant it sounds like one of those week-long artillery barrages from some horrible war, and smog spikes from all that gunpowder smoke. Oh for somewhere a little warmer, clearer, and quieter. This year, having run out of entries on our China visas, we travelled "guo nei" and took the short hop down to Fujian Province's Wuyi Mountains…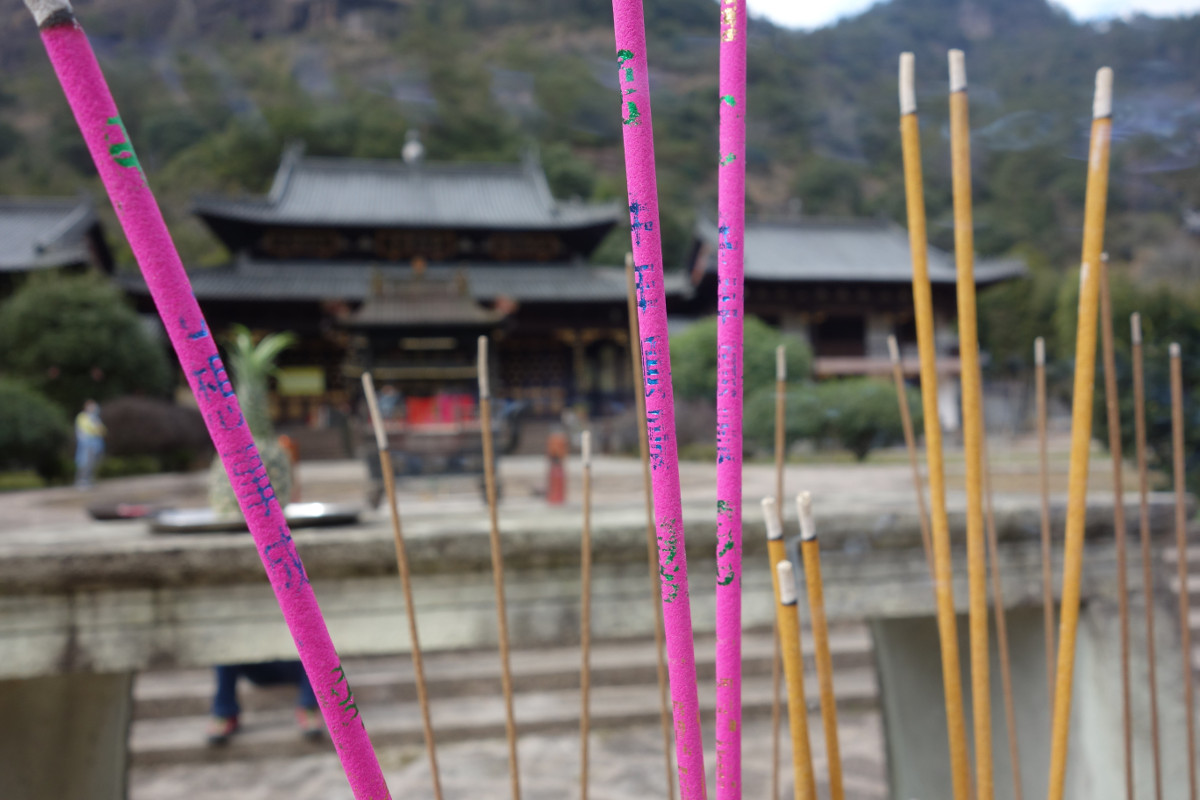 Wuyishan – 武夷山 – is a UNESCO listed reserve for both natural and cultural value. It's a center for tea growing, home to such varieties as lapsang souchong, and one of the best remnants of Chinese sub-tropical rainforest. It's been inhabited for at least 4,000 years. Today, though, it's a hotspot for Chinese tourists, who enjoy rafting down the "River of Nine Bends", walking along the prepared trails, eating themselves silly at great restaurants like Bihuyuan, and, of course, buying truckloads of tea.
We had a happy and quiet Chinese New Year here. Just enough fireworks for some fun, not so many you can neither breathe nor sleep, and some fantastic food.